6 reasons why you need a Hydrafacial

Never heard of the hydrafacial? Never had a hydrafacial? At Amara Aesthetics we are known for being experts in quick fixes for aging skin. But skincare tech in 2020 doesnt stop at botox and filler. We are known for a subtle approach to skincare and using the best machines and treatments to ensure your skin is the best it can be. Read on for more or watch Dr Paul Explain below.

One of our favourite and most popular treatments is the hydrafacial. What the hydrafacial does is removes the top layers of skin gently, revealing fresh bright new baby soft skin underneath.
As we age the skin replaces itself more and more slowly. A baby may replace their skin every 3-4 weeks whereas as we age it can take months for the skin cells to make their way from the basal layer to the surface of the epidermis. This results in dry dead skin cells making the skin look grey and lifeless.

Does the hydrafacial work?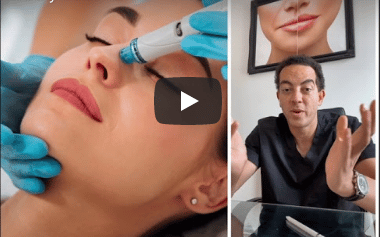 The hydrafacial is probably our most effective treatment and great for a medispa virgin:
its one of our quickest treatment to results, works immediately
its cheaper than most of our treatments
there is no downtime
it makes other treatments more effective and last longer eg botox
it cleans out the pores and removes dirt and grease. Ask you technical to know you the dirt that came off of your face next time you have one!
it comes with a free skin consultation!
As the treatment takes close to an hour to perform you will be able to chat with our in house skin health care experts. They can answer you questions and inform you of the best options and solutions for your skin, no matter your skin concern.