Dr Paul explains why coolsculpting in Dublin is overtaking liposuction.
Coolsculpting in Dublin

Coolsculpting is our newest treatment. We have always been experts in botox and dermal fillers. We have always used the original Botulinum toxin, botox made by allergan in westport.
Allergan – our main supplier and an innovative cosmetic company:
Allergan are the same company who make the most popular filler, market leader Juvederm.  In my opinion Juvederm is the best filler on the market.  The reason for this is juvederm has innovated where other fillers have remained static.  The vycross technology that juvederm incorporates means smaller hyaluronic acid molecules can give more structure thanks to vycross cross linking. This means lumpiness is a thing of the past as well as the unsightly tyndell lines that are a feature of cheaper and older fillers that use larger chain hyaluronic acids.
Allergan's latest product fat freezing! 7 million treatments performed already
Allergan Ireland purchased Zeltiq's cool sculpting treatment for several billion dollars in 2017. This has become their lastest offering in the cosmetic world and has grown like crazy.  To date there have been 7 million successful treatments performed.  
Permanent fat cell destruction.

Fat cells have a few funny characteristics that cool sculpting takes advantage of.  These cells are not very cold resistant. In fact if you freeze fat cells, between 20-29% of them will be permanently destroyed. Thats right, you can expect for those cells never to return. This can be repeated, and each time fat cells are removed until you have been sculpted to your desire.
Office based, safe fda approved permanent fat loss
Liposuction is an obvious alternative to cool sculpting but the downside to liposuction is the danger, downtime and cost.  There are many cases of liposuction having disastrous outcomes as it is a surgical procedure with all the risks that entails, cool sculpting is a more attractive cheaper and safer option for removal of troublesome hard to treat areas of fat. One nice feature of cool sculpting is the lack of down time.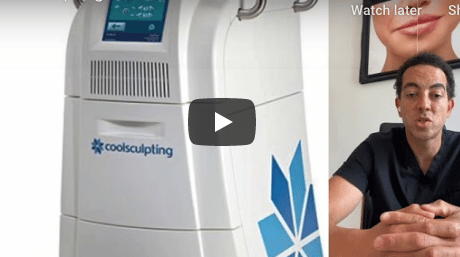 Dedicated luxury cool sculpting suite

We have a decicated coolsculpting suite at amara. The suite is air-conditioned with a nice fourth floor view of the city should you wish. We also have tv and refreshments should you wish to just chill (pardon the pun!).  Some client sort to do multi treatments , which needless to say can take a few hours, but it needn't feel like work at Amara where you can relax, even "work from home" at amara while sculpting your beach body with our free wifi access.