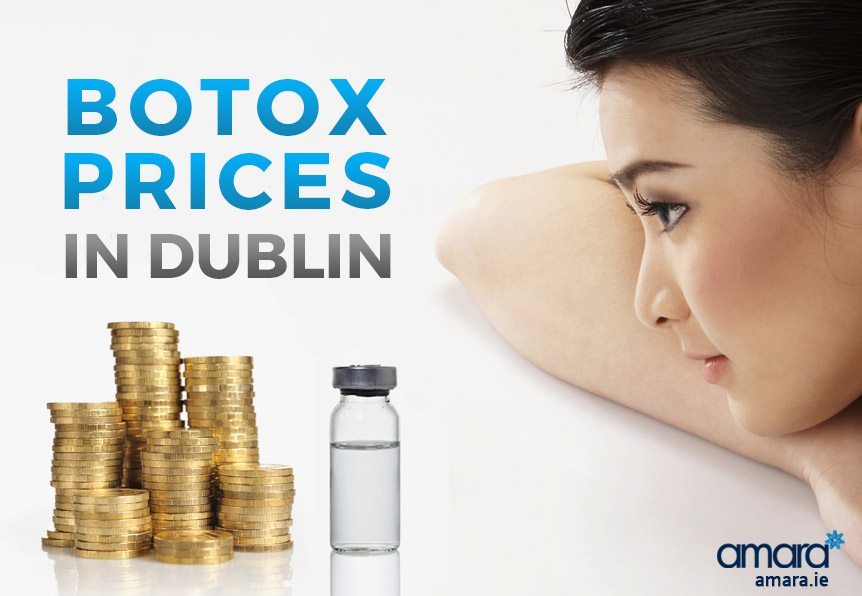 Botox Prices in Dublin
There seems to be a lot of confusion of why one Aesthetic clinic in Dublin may have different Botox prices compared to another. Surely it's all the same? But it's not. There is a danger with many cheaper products and in the majority of cases you get what you pay for. In this post we'll talk about why are there different Botox prices in Dublin and what are the 3 main factors that cause it.
Botox Prices in Dublin
The three main factors that affect the price of Botox in Dublin are: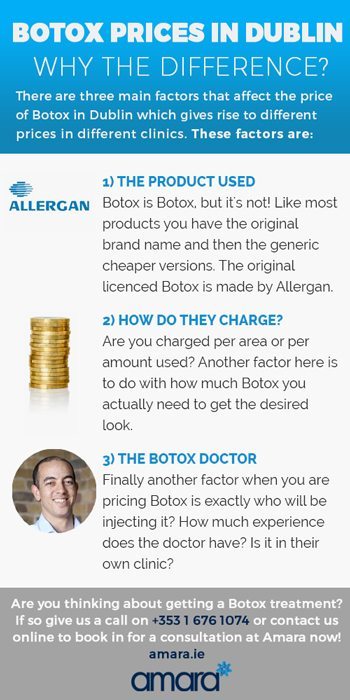 1.The Product Used
Botox is Botox, but it's not! Like most products you have the original brand name and then the generic cheaper versions. The original licenced Botox is made by Allergan (who also make Juvederm and Kybella) in Westport County Mayo. Yes Botox is Irish!
Allergan have had the rights to Botox since 1988 and continue to research and test more uses for it. In 2010 Botox was approved to treat chronic migraines and is also used in hyperhidrosis treatment, muscle spasticity treatment and much much more.
Many clinics may offer a generic form of anti-wrinkle injection which is cheaper to buy. Before attending a clinic it is important to find out exactly what product they are using!
2. How Do They Charge?
At Amara we charge per area treated with Botox. For example, frown Lines, worry lines and smile lines are all considered 1 area individually. Other clinics may charge per amount of Botox used. Another element in pricing is to do with how much Botox you need and this depends entirely on you. How you have you had Botox before? How strong are the muscles being treated? How strong is your immune system? – always of these play a factor in determining the amount of Botox required.
When you first visit Amara I will use a smaller dose of Botox so I can see exactly how much you need and not overpower your muscles. There is then a free review in the next 2-4 weeks where I will top up if you need a stronger dose, this way will we know exactly how much you need.
At Amara we offer discounts depending on how many areas are treated and are prices are:
1 Area: €250
2 Areas: €320
3 Areas: €385
4 Areas: €450
You can find out our full range of Botox and lip filler prices here!
3. The Botox Doctor
Finally another factor when you are pricing Botox is exactly who will be injecting it? How much experience does the doctor have? Is it in their own clinic? etc.
Who is injecting you is very important – different doctors have different techniques when it comes to injecting. It is important to remember that only doctors or dentists who are qualified can administer Botox. I have been performing injectable treatments since 2007 and continuously attend training and conferences to study new treatments and techniques. I also perform Botox and Filler training to other physicians.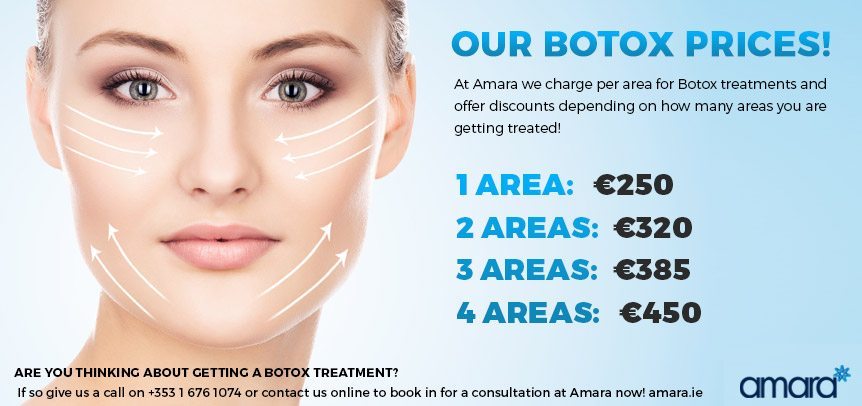 Botox Prices – Do Your Research!
In conclusion before you decide to attend any clinic for Botox do your research! Some things you should make sure to find out are: what product is being used, how do they charge and who is doing the injecting? You should also check out some reviews online so you can be absolutely confident in who is doing your Botox.
Would you like to find out more about Botox treatments in Dublin? If so give us a call on +353 1 676 1074 or contact us online to book in for a consultation at Amara now to find out more.