Multiple Area Anti-Wrinkle Essentials
Area Treated:
Multiple areas in combination
Assessment:
Our doctor will examine exactly how your all your muscle groups interact when expressing and design a treatment specifically for you
Treatment:
Anti-wrinkle injections at several sites depending on your facial movements
Time taken:
Assessment 10-15mins, Treatment <10mins
Comfort:
People rarely report this treatment as uncomfortable
Results Seen:
Noticeable within 2-3 days, full onset and smoother, fresher appearance at 2-4 weeks
How long will it last?:
3-4 months is typical. Repeated visits to the same doctor can see this extended to 6 months for some people as our doctors get to know your face
Cost:
From €300-€500 with other add-ons available.
At Amara, our anti-wrinkle injections are performed by addressing 'areas'. This is important because the areas are very specific to the types of lines people are looking to address. While some people have one area concerns, other people are concerned with multiple areas. At Amara, we can treat single areas or multiple areas in combination depending on your individual concerns.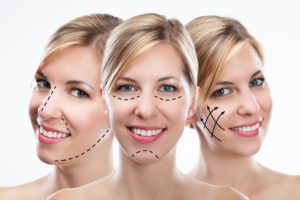 What is an area?
An 'area' can roughly be defined as a muscle or group of muscles that cause a specific pattern of lines and wrinkles. The following is a list of the most commonly treated 'areas' at Amara:
The Brow – frown lines
The Forehead – worry lines
The Eyes – crow's feet
Lip Lines – smokers lines
The Jawline
Under eyes – crepey lines
We are particularly careful in our assessment of how your facial muscles move as distinct areas. However, it's just as important that we assess how different areas work together and everyone is different in this respect.
By understanding how your facial muscles move together, we can recommend the best area or combinations of areas to treat to get you the natural results we are known for.
How many areas should I have treated?
Three quarters (74% as of August 2018) of patients visiting Amara for anti wrinkle treatment have more than one area treated at a time. This makes a lot of sense because the muscles of the face never operate independently.
The muscles that cause crow's feet and laughter lines are closely related and somewhat connected to the muscles in the brow. The muscles of the brow are also closely related to the muscle in the forehead.
Movement in one group usually has some effect on another, even if the effect is small. This connection and influence must be acknowledged when designing a treatment for your face, especially if we are to achieve natural results. This is The Amara Way.